Why WSI Waverley Digital Marketing?
Who are WSI Waverley Digital Marketing?
We are Nick and Melanie Gard. In 2023 we moved our family and business from Kloof, in KwaZulu-Natal, South Africa, looking to embrace new opportunities and a new life in leafy Devon. We bring 2 decades of digital marketing experience to businesses across the Southwest and beyond who want to take the next step in their marketing.
Now settled near Exeter we have a team of professionals based in Durban, South Africa who have been exceeding our clients' expectations since 2009. Our office in the UK opened in 2019, and we use our understanding of the UK marketplace to deliver exceptional digital marketing solutions at competitive prices.
Local business, global back up
Backed by global digital agency WSI, the world's largest digital marketing network, we have the resources you need to unlock your marketing potential. When you work with WSI Waverley Digital, not only do you benefit from our local expertise, but your strategy is developed based on the digital experience shared across our global network. Our unique network allows us to add WSI's 25 years' experience to our own, leveraging the full power of the Internet and putting it in service to your business.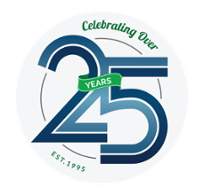 Our approach to your marketing.  
We want to bring our digital marketing experience to empower entrepreneurs and business owners to fully realise the potential of their businesses. Our business philosophy isn't transactional but about a commitment to adding value and creating positive growth and collaboration. We specialise in content marketing, search engine marketing and optimisation (SEO). Our Google Partner badge shows that we have the latest Google Ads expertise, connecting you with your ideal clients.
We know the challenges small businesses face because we are one! Giving effective, affordable marketing support is what WSI Waverley Digital do. According to the FSB there are 5.5 million small to medium businesses in the UK. When they succeed everyone benefits. More jobs, more growth, more money.
There are no magic bullets when it comes to growing your business. But with over two decades of experience, we've unlocked many Internet shortcuts for delivering meaningful results for our clients.
Meet Our Dedicated Transcontinental Team
We help businesses make the most of the Pounds they spend on Digital Marketing. By ensuring we focus not only on our Digital Marketing results, but on educating our clients too. We consult in a way that our clients understand, value, and obtain the ROI they require to move their business forward and beyond the competition.